Crypto connectors
$14 000.00

Funding Goal

$14 000.00

Funds Raised
Campaign Story
We finished campaign at 1 February! Please contact us via email info@stocksharp.com to get more information!
Hello, dear friend!
Can you no longer look calmly at the high yields in Bitcoin and Ethereum? If so, this information is for you.
Crypto-currencies have settled down for good in our lives. We want to support this revolutionary segment with our free platform (no subscription or commission). Below are some examples of what we have already done for bitcoins (Bitstamp and Wex):
Our Terminal is for trading on all exchanges at the same time. Arbitrage? Easily!
Comfortable Strategy Designer in two clicks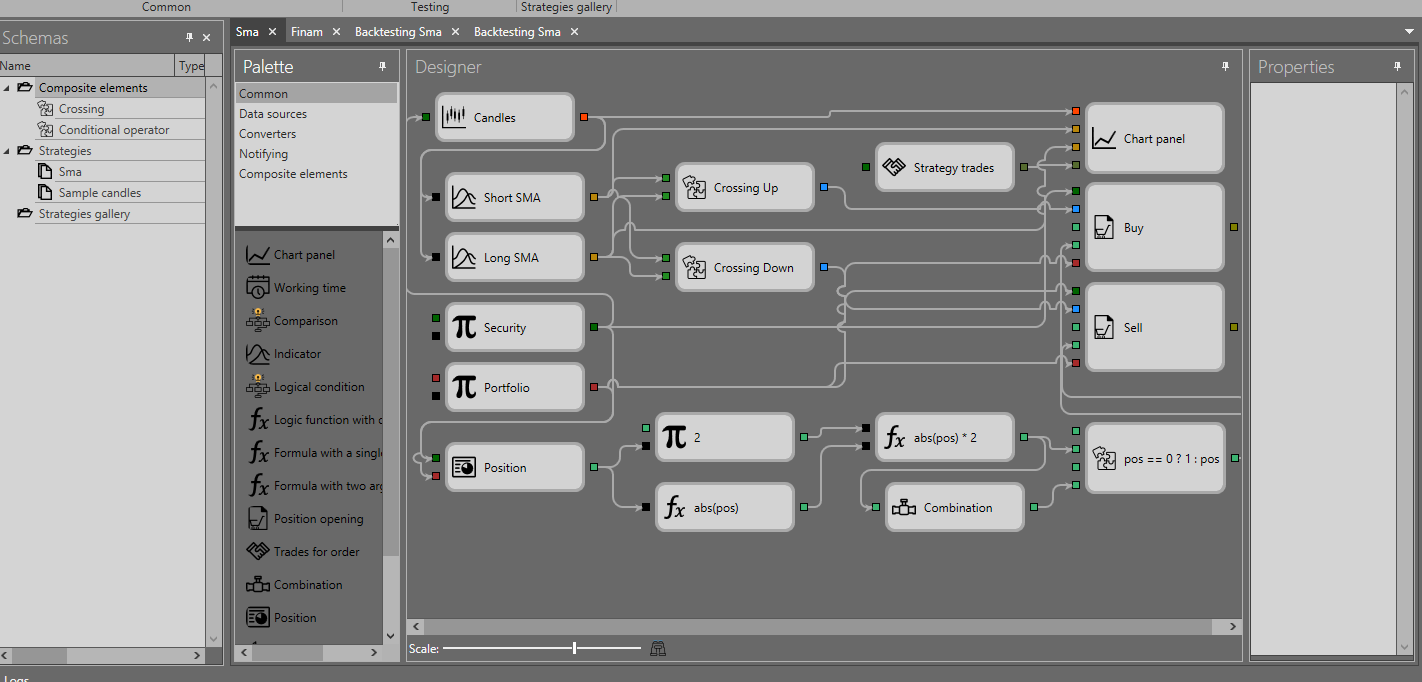 Support via donations benefit the entire community
We collect money to create additional connectors to crypto exchanges. When we say exchanges, we don't mean 1, or 2, we mean 10 SIMUTTANEOUSLY! We will deliver connectors (with strategies and samples) till 1 Feb.
Bitfinex, Coinbase, Kraken, Poloniex, GDAX, Bittrex, Bithumb, HitBTC, OKCoin, Coincheck.
The choice of exchanges is made at the pre-sale stage, and does not change. But these will be only the FIRST 10 exchanges. Once we have secured sufficient funding, we will be ready to start development for the next round of exchange connectors to support even MORE exchanges. Once we have made connectors to the most relevant exchanges, other mega-interesting coins will become possible.
Why it is interesting and necessary
You make a one-time invest (minimum $100 USD $400 USD). In return, you get a completely ready platform for crypto currency.
We will make not just connectors, but transformation and adaptation to the crypto-currencies of all programs: Designer, Hydra, API, and Terminal.
You can select which connectors do YOU need: one, two or ALL!
We take upon ourselves risks of development.
We stand behind our platform and promise to customers.  If at least one connector is not made – the one-time initial investment will be returned FULLY, no questions asked.
If the funds will not be collected fully before the end of the collection deadline – December 1st – the initial investment will be returned FULLY.
Fundraising is one-time. There are no subscriptions or extra charges, EVER!
The connectors will only be accessible to investors for a period of 1-2 years, until the hype calms down and profitability falls. If popularity will only grow, we will extend the support of additional connectors to investors.
Regardless of the investment amount, you'll receive a S# branded magnet to put on your refrigerator, or wherever you want to show off your S# support.
If the contribution exceeds $500 $1500 – we will provide perpetual support in our forum. We will help you to make robots.
If the contribution exceeds $1000 $2000 – you automatically enter pre-sale on the next round to form the next list of exchanges as well as our branded mug as a present.
If the contribution exceeds $1500 $3500 – we present you the robot for automatic arbitrage!
If the contribution exceeds $4000 $9000 – you will receive full source codes of all connectors, with a warm S# sweatshirt throw in just in time for winter.
Have any questions?
E-mail us: info@stocksharp.com
Skype: AlgotradingRus
Telegram: @trading
Or just visit our website: https://stocksharp.com
show more